We are constantly looking at how to increase the functionality of our Digital Guest Directory so that it actively enhances the guest experience. This is why we launched the Digital Guest Directory as a progressive web app (PWA). Our mission is to make digitization easy for hoteliers and create digital tools for guest communication that are easily accessible. Read more about the new technology and its benefits.
Trend topic or must-have?
Progressive web apps are already present-future, not a trend topic or a vision – the PWA is a technological development that successfully combines the best elements of mobile sites and native apps while minimizing their disadvantages. Experts say that PWA will be the technology of the future. The American company Gartner (https://www.gartner.com/en) predicts that PWAs will play an increasingly important role in customer communication, replacing 50% of consumer apps by 2020. Therefore, it is an absolute must-have for modern hotels!
What is a progressive web app?
In its simplest sense, a progressive web app is a mobile app delivered through the web. It functions like a native app, due to the use of an app shell that allows for app-style gestures and navigations. Also, it comes with great features: It's compatible with all devices and simply sits as an icon on the user´s home screen – no download or installation required. Thus, there is no longer any risk that it will not be used due to a required download. Instead, guests access it by clicking the icon, like a regular app or via bookmark in the browser. On top the PWA caches the information on the user's phone memory, meaning that it works well even with bad network conditions. The PWA also scores well with the hotel's marketing and in-house offers: It is listed in search engines, which improves the visibility. Push notifications are also possible to highlight services and offers, even with a closed browser or locked screen.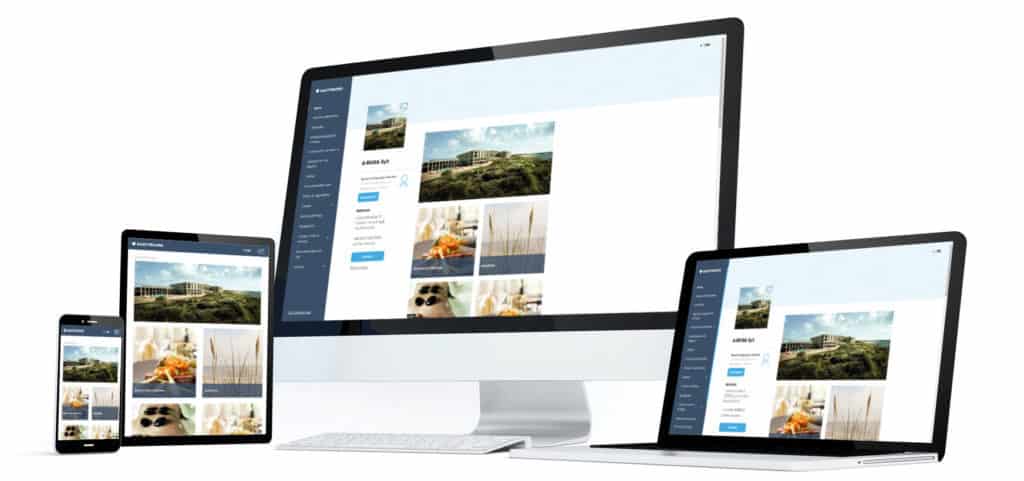 Why has Guestfriend built the progressive web app?
Native apps, such as the Guestfriend app, will certainly be used in the future. Many users love the enclosed application, which offers numerous functions. Nevertheless, it is important to make the Digital Guest Directory accessible also for those guests who do not want to download an app or simply do not have an iOS or Android device. With the PWA, all guests, regardless of their mobile device and the operating system, now have access to the Digital Guest Directory.
The hotel industry is changing. Digital tools have long since found their way into modern hotels. Of course, we only want to offer our customers the latest technology.

What are the benefits of a Progressive Web App?
easy accessible: works platform independent and on any device, no matter if smartphone, tablet or notebook
No installation, no download, no app store: The PWA works with a link. Guests can click on the link and access or install the PWA to the home screen of their device
Push notifications: Just like a native app, push messages can be sent to guests to highlight services and offers, even when the browser is closed or the screen is locked
Works offline or with poor network signals: The PWA caches the information on the guest's phone memory
benefits from web traffic: achieves good usage rates and a high reach and can be found via search engines, which increases visibility
In short: The question is not whether hotels should make information available on mobile devices but how. One thing is becoming clear: progressive web apps are the future.
---
Visit our online platform now and explore the Guestfriend PWA!
Would you like to learn more about the Digital Guest Directory as a progressive web app?
www.guestfriend.com | info@guestfriend.com | +49 831 930 546 0
---
Images: ©georgejmclittle – stock.adobe.com
This text has been translated automatically.