Our last article focused on established hospitality trends and rising stars in the hotel industry such as mobile technologies, artificial intelligence, digital influences and digital guest care. Now we focus on both newcomers and stagnating hotel industry trends.
Newcomer Hospitality Trends 2019
1. Facial Recognition
So far, facial recognition systems have mainly been used at airports. They offer the perfect opportunity to automatically recognize people and accelerate processes such as check-ins. The hotel industry, especially the MICE tourism sector, has also recognised this potential. As a result, frequent travellers and business travellers are able to reach their destination faster, more safely and more easily. However, only time will tell what regulations will be set for its use and the consent of guests in the future. Not everyone wants to be automatically recognised and identified by a camera. And in addition, this topic will certainly become relevant to the data protection authority soon.
2. Coworking Spaces
In response to the sharing economy, coworking areas in hotels are becoming increasingly popular, especially among millennials. They want to work and spend time in a relaxed and flexible environment while still enjoying the amenities of a hotel. Networking with others on site often leads to creative ideas and new contacts. That's why coffee shops are so popular, too. Some hotels have therefore expanded their lobby to coworking spaces. This way, guests, tourists and locals can work together on projects and exchange ideas.
3. Voice Search & Voice Assistants
Since last year, voice search has become an important topic for the hotel industry, as its use is constantly growing. According to a study by Travelport in 2018, 69 % of travellers used voice search when planning their trip. Thus, it is important that hotels keep their online information up to date and optimize their online presence accordingly. So that Google Home, Siri, Alexa, Cortana & co are able to answer their users' questions, such as "Where is the nearest hotel? This can be achieved for example by Voice Search Optimization (VSO) (a combination of SEO, voice search patterns and longtail keywords) and by optimizing website texts with phrases and keywords used for voice searches. Furthermore, voice assistants can be used as "digital concierges" at the hotel, giving guests direct answers to their questions or controlling light, temperature and other devices in the rooms.
4. Smart Hotel
More self-determination for guests is enabled by smart devices for regulating temperature, lighting, alarms, television, radio and blinds. Guests can turn on the air conditioning, control the lights or operate the hotel television via their own smartphone or a stationary tablet. Thanks to intelligent room controlthe hotel ideally has full control over the hotel's energy costs.
5. Mobile Payment
With the roll-out of software providers such as Apple Pay, Google Pay, PayPal or specific banking solutions, mobile payment methods via smartphone are gaining in importance. After all, it's really convenient to be able to pay with your own smartphone, which you always carry with you – and if possible even contactless. In the future mobile payment will become more and more interesting for the hotel industry and is definitely one of the upcoming hospitality trends.
6. Wearables
Wearables are already enjoying increasing popularity among athletes, business people and some private individuals. But is this technology suitable for travellers and the hotel industry? Yes! Wearables provide travellers with even more convenient access to information, contacts, applications and important notifications, combined with personal activity information. Especially functions like mobile payment are currently supported by wearables. But at the moment, however, there is still a lot to improve in terms of further functions.
7. Local, familiar and sustainable
In 2019, guests want more authenticity in hotel rooms and common areas through local and regional elements, materials and artworks. They want to make their holidays as authentic as possible, just like locals. The success of the Airbnb booking platform, which has grown into a picture-perfect company through the agency of private accommodations, is also based on this principle. On top of that, general environmental awareness is growing, so that travellers are paying more attention to environmentally friendly actions and sustainability. This means less paper consumption, less plastic products such as plastic drinking straws or shopping bags, electricity and water savings, e.g. through fewer towel changes or self-operated heating systems, but also many other measures. This way they are able to reduce their own CO2 footprint and also the CO2 footprint of their hotel. A really valuable contribution to the environment!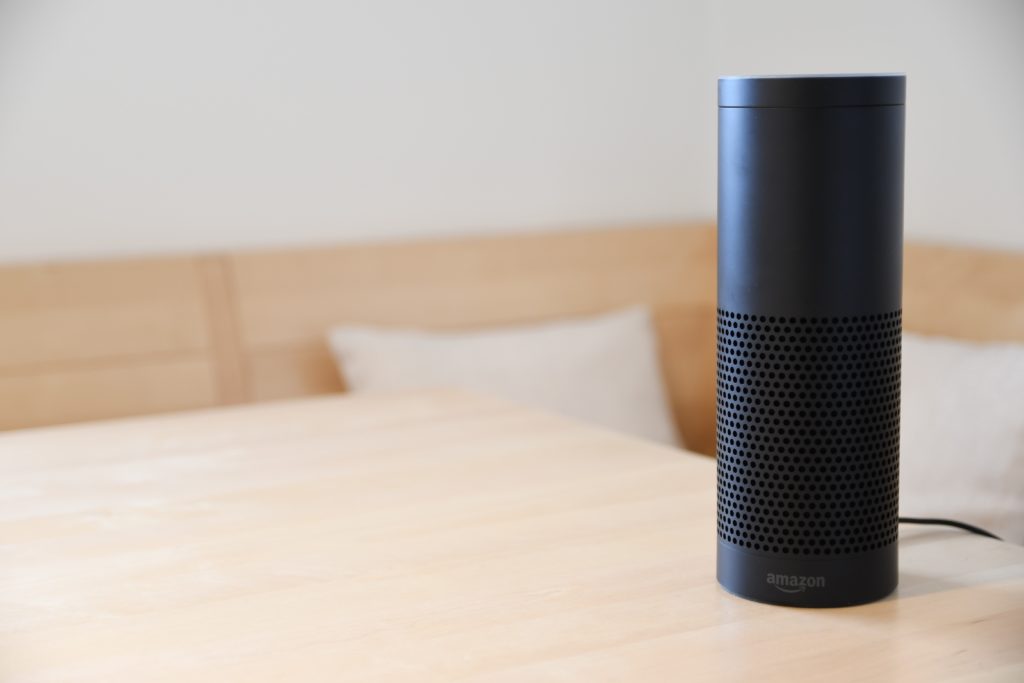 Stagnating Hospitality Trends
1. Smart Room Keys
Using a smartphone to open the hotel room door and to check in: even for those things, there are several technologies available by now. Using facial recognition, beacons or Bluetooth, guests connect an app on their smartphone to the hotel's locking system or the reception counter. They check in or open their room door without ever talking to the reception staff in person. In this case, too, it is important to implement certain security measures to ensure that the software is protected against fraud and that guests are safe in their rooms even if they lose their smartphone. For business travellers, in particular, these technologies are really time-saving, but for many private individuals, they are often still strange. And hosts have to invest a lot in software and hardware.
2. Only Stationary Tablets
Especially with regard to providing information, hoteliers are equipping their hotel rooms with stationary tablets. The advantage is that most guests cannot overlook them and therefore browse its contents. The big disadvantages are that they are extremely inflexible, rarely protected well enough and have to be checked for functionality and cleanliness in every room. In addition, it is very expensive to purchase all the hardware for the entire accommodation. And if guests are not in their rooms, they don't even have the information at hand whenever they need it.
For this reason, the best solution is a system that works without expensive hardware and reaches guests at all times – like the Digital Guest Directory from Guestfriend! This Digital Guest Directory is based on a bring-your-own-device (BYOD) concept. That means, it can be used independently of hardware so that guests are always provided with all information on their own devices. On top of that, hoteliers can also offer stationary tablet or touchscreen kiosk solutions in their hotels – according to their wishes and the needs of their guests.
3. Hotel Robots
Robots have always been a great fascination to people. No wonder, that there are some applications for robots in the hotel industry, too: butlers who deliver drinks, food or new towels, who carry luggage to the rooms or as receptionists who usually speak about 10 languages and answer all questions at the check-in. However, many hoteliers are afraid that hotel robots could replace their employees, which would result in a lack of personal contact. As a consequence, the number of hotel robots is increasing very slowly. So we are still far away from a robot hotel.
Technologies play a central role in every industry. They have become essential components of hotel operations and ensure the competitiveness and thus the success of a company. In the end, all that counts is that hosts will find the right solution for their own business. Due to the number of different technologies and hospitality trends, hoteliers can quickly lose the overview and risk integrating too many isolated solutions.
With this in mind, it is advisable to invest in technologies that improve the guest experience, reduce the workload on employees and at the same time increase sales – and above all create more time for personal care! We would be happy to help you to achieve these goals! 
This text has been translated automatically.