85% of travelers only decide on offers and activities around their stay after arrival. Wellness treatments, a special wine to accompany the meal or a day trip are mostly booked at the hotel on site. Hoteliers should make the most of this fact to increase their sales through cross-selling and upselling. Our 7 tips reveal how to highlight and sell offers.
Tip 1: The right offer
The decisive factor: The offer must suit the guest! Analyze which products, offers and services are suitable for your guest. Where is the demand? And what does he like?
Example: If a guest books your honeymoon suite, it makes little sense to offer him a one-person day tour. Think of your special offers for couples, such as a romantic candlelight dinner, a couple massage or an exclusive wedding package.
Tip 2: Useing different touch points

People only see what they want to see and ignore many messages. Therefore, draw the guests' attention to your offers in various ways – naturally without being obtrusive. Integrate the back office and the front office into your personal and digital communication.
Example: If a guest books a room, you directly reccommend additional services such as late-check-out, all inclusive catering and so on. At check-in make it attractive to book a room upgrade or draw the attention to your own beauty line in the wellness area.
Tip 3: Digital Support
How do you communicate with your guests? And what about your team? Make sure to use digital tools for your guest communication. It is a given fact that your guests use smartphones, tablets, laptops, Wi-Fi, digital newspapers kiosks and TVs all the time – and they love it. They enable real-time communication, e.g. via the hotel's Digital Guest Directory or the Hotel-App, thus generating additional sales. Simply because they make interaction more effective and faster as well as more purposefuk. Start when the willingness to buy is at its highest: during the stay!
Example: After a exhausting day, the guest reads your message about your special wellness offer, which you have sent to his smartphone by push. He then books it directly via an online form. The request will be forwarded to the responsible employees and processed immediately. How easy is that!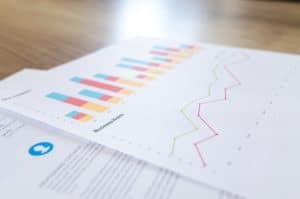 Tip 4: Selling themes instead of products
Sell a theme instead of a single product by offering multiple products or services in a package.
Example: "Gourmet" or "Wellness": the restaurant offers not only individual dishes but a thematic dinner with several courses. In the wellness area, your employees sell not only individual treatments but also wellness packages that combine the thermal area, massages or beauty treatments.
Tip 5: Training employees
Your employees must know the advertised offers inside out. This is the only way they can actively recommend and sell it to their guests. For example, have regular tastings for the team. Just as important are regular training courses on the subject of "sales" to take away the fear of having to impose something on your employees. Practice, practice, practice – after all, no one is born a master.
Example: In which situation would you rather take advantage of an offer: "We only have one availabla slot in our SPA today – I would like to give it to you exclusively. How's that?" Or: "Would you like to book a wellness treatment?" Correct: in the first.
Tip 6: Encourage purchase decision and ask questions
People need reassurance. Your guests are also happy about a positive confirmation after a purchase has been made. Moreover, people who are already in a buying mood are more likely to continue shopping – provided that additional offers are convincingly presented to them. So confirm the guest in his completed purchase decision and lead him straight away to an additional sale.
Example: You have made an excellent menu choice! Would you also like to taste our wine? We have a great wine on offer for you right now.
Tip 7: Taster offers
As a thank-you to your guests when purchasing a certain service, offer them additional services such as taster offers, product samples or similar.
Example: When booking an evening meal, offer a free drink at the bar to make the restaurant "tasty". In the best case, he orders another drink or finds it in his minibar. A free drink can be an inexpensive way to take advantage of other cross-selling opportunities.
Our conclusion: Guests want to consume
Many companies that want to increase their turnover focus on attracting new guests and neglect the additional sales in the hotel. Of course, the acquisition of new customers is very important. However, the hurdle is higher to convince new guests of your accommodation than to convince existing guests of further services that already trust you. In addition to higher sales, additional sales even have a positive effect on the relationship between hotel and guest: great offers inspire the guest and strengthens both the trust in the hotel and the guest loyalty.
Increase sales through additional sales in the hotel – use sales opportunities!
---
* Google/Ipsos MediaCT, The 2015 Travelers Road to Decision
This text has been translated automatically.