In our section "5 questions to …", employees of Guestfriend, customers, partners or industry experts give insights into their work and business. This time, we talked to the CEO of sharemagazines, Jan van Ahrens, about digital newspapers and magazines in hotels and holiday flats.
E-papers are becoming increasingly popular – in the hotel industry, too, the trend is moving from print to digital. How should hosts react to this development?
Hoteliers should now take advantage of the opportunities of digitalisation and continue to offer their guests future-proof and thus modern, hygienic and sustainable services. Digital reading is accepted by all age groups and our digital service is a need-oriented entertainment solution for hotels. Reading more than 550 daily newspapers and magazines on your own device at any time, whether at breakfast or in your room – that's something guests will remember.
How does sharemagazines work?
The digital newspapers an magazines by sharemagazines are a location-based service. It is activated quickly and easily in the respective location via Wifi or GPS. Guests then have access to more than 550 digital newspapers and magazines at the location. All they have to do is download the free sharemagazines app from the App Store or Google Play – for example on their own smartphone or tablet. Then they can start right away without registering. Hotels and holiday flats that use Guestfriend simply make sharemagazines available to their guests directly in their Digital Guest Directory or Hotel App, so they can find everything they need in one application.
Speaking of which! More and more hoteliers and holiday home owners already offer their guests digital services – e.g. in the form of a Hotel App or a Digital Guest Directory for smartphones and tablets. How does sharemagazines fit into these existing offers?
The digital reading material can be easily integrated into already existing systems and platforms. It enriches the offers with a variety of newspapers and magazines. Thus, the hotelier does not have to operate two different systems in parallel, but simply expands his existing services. Usually, we add access to the digital newspapers and magazines to every Digital Guest Directory within 48 hours. After that the guests in the hotel can browse through all the information, offers and news at any time.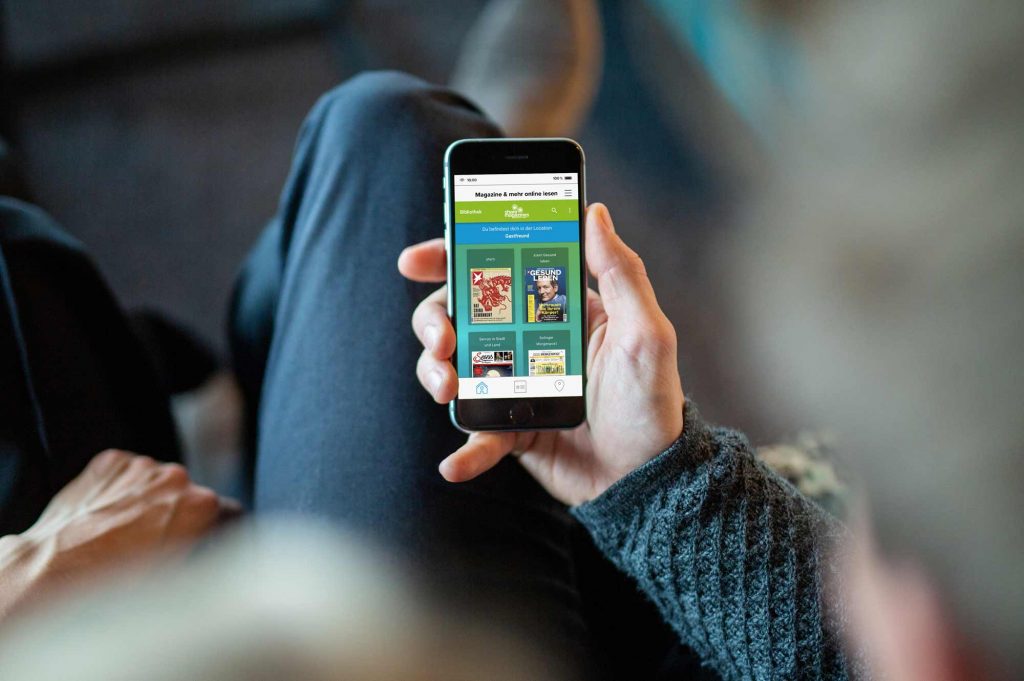 Hoteliers can also make the entire selection of digital newspapers and magazines from sharemagazines easily available to their guests: in the Digital Guest Directory by Guestfriend.
What advantages do hotels and holiday homes gain from Digital Guest Directories and e-papers compared to print media?
In these times, the topics of hygiene and sustainability are more important than ever. And precisely that ist where the Digital Guest Directory and the digital reading material by sharemagazines have decisive advantages over print offerings. By making them available via app, guests access the innovative entertainment offer with their own mobile device or via tablets provided on site. This method of use saves paper waste and significantly reduces CO2 emissions. In addition, digital newspapers, magazines and guest directories are no longer passed from hand to hand. As far as hygiene is concerned, this reduces the risk of infection.
Moreover, with the digital newspapers and magazines, hosts provide their guests with a much larger selection of reading material. They are always up to date, never out of stock and cheaper than the classic print subscriptions. With more than 550 newspapers and magazines, there is something to suit every taste. Everyone will find their favourite newspaper or magazine. In addition, hotels and holiday homes can always inform their guests about the latest offers, menus or event tips with this innovative service. In short: With Guestfriend and sharemagazines, guests have a complete package of information and entertainment at their disposal.
Nowadays, a large amount of content is freely available to internet users at any time in the form of blogs, news platforms and online-only journals. With this in mind, do magazines and daily newspapers – printed or digital – still have a future at all?
With the many online media offerings and news platforms, there is literally an overabundance of information. I have the feeling that there is now a sensory overload. This means that many people are simply overwhelmed by the huge selection. In some cases, they also devote themselves to unverified fake news that people spread on the net. For this reason, I believe that high-quality, journalistically edited newspapers and magazines will continue to prevail over the many online offerings. And they will still be highly valued in the future. With our large portfolio of newspapers and magazines, we naturally also want to convince through diversity and offer something for every taste. However, we attach great importance to high-quality titles. We clearly focus on quality rather than quantity and always consider this when adding new titles.
Jan van Ahrens in conversation with Sandra Schneider, Gastfreund GmbH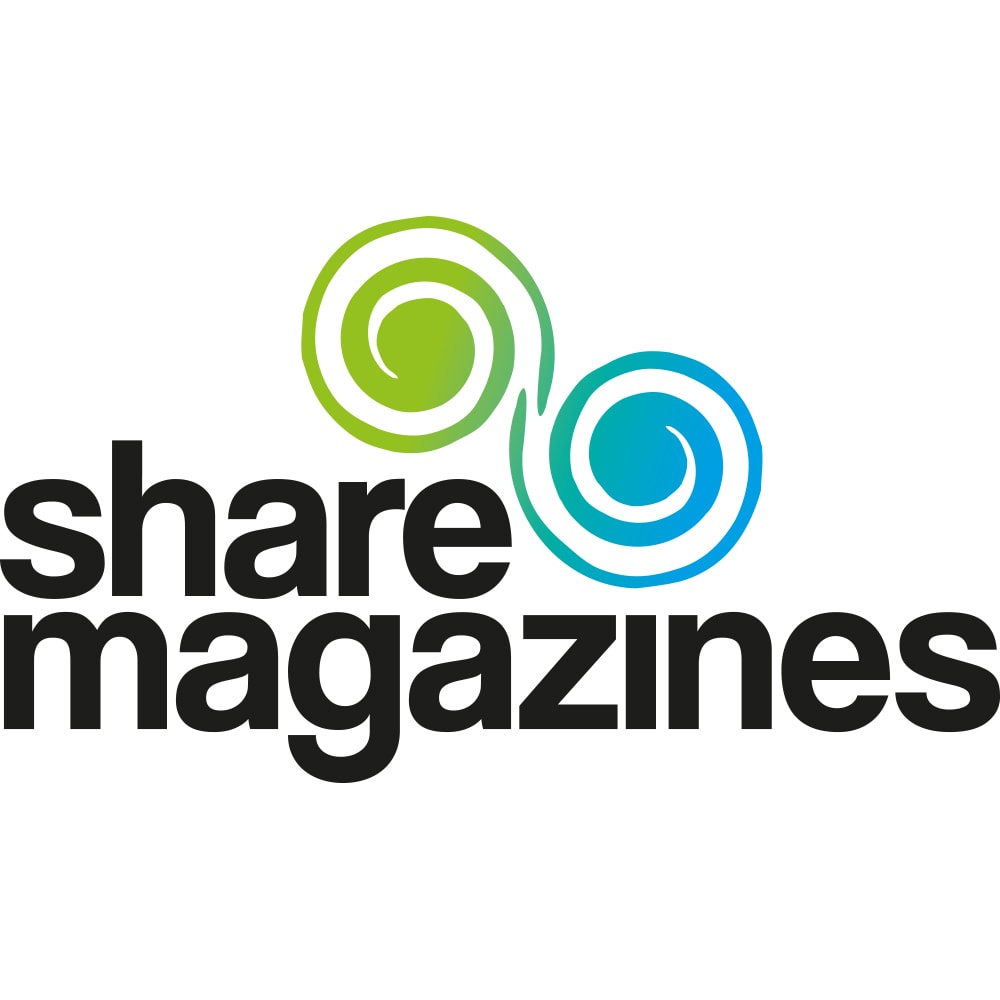 Logo of sharemagazines © sharemagazines GmbH
Would you like to include the digital newspapers and magazines of sharemagazines into your Digital Guest Directory?
Get more information now!
info@gastfreund.net | +49 831 930 657 0
---
Image: ©sharemagazines GmbH
This text has been translated automatically.