The last 12 months have been a rollercoaster ride full of ups, downs and sudden turns for all of us — especially the hotel and tourism industry. The Corona pandemic was both a driving force and a brake: it repeatedly caused short-term restrictions and shut-downs in hotels and came with challenges such as hygiene regulations and staff shortage. At the same time, however, it also boosted digitalisation. Because digital helpers are now more important than ever for hygienic guest care and relieving the hotel staff. And because we at Guestfriend are burning for exactly these topics, it was also an exciting year for us. We look back with you at our milestones in 2021!
Product news and design updates
Innovations in Guestfriend products
There is no such thing as standing still at Guestfriend. We are constantly working on improvements and enhancements for our hotel software so that it meets your needs in the best possible way. These were the most important innovations this year:
The first and biggest product update was the new info channel. In cooperation with Swisscom, we already started in 2020 and completely renewed our existing TV solution. From March 2021, the fresh design started to move in on numerous monitors in hotels, holiday flats, campsites, homes and clinics. In addition to the modern appearance of the info channel, hosts also benefit from their own online editor with which they can easily make adjustments themselves since the relaunch. On top of that, the online editor offers a large data pool of ready-made content that our customers can access at any time. This saves even more time when updating and connects the info channel with the Digital Guest Directory via QR codes.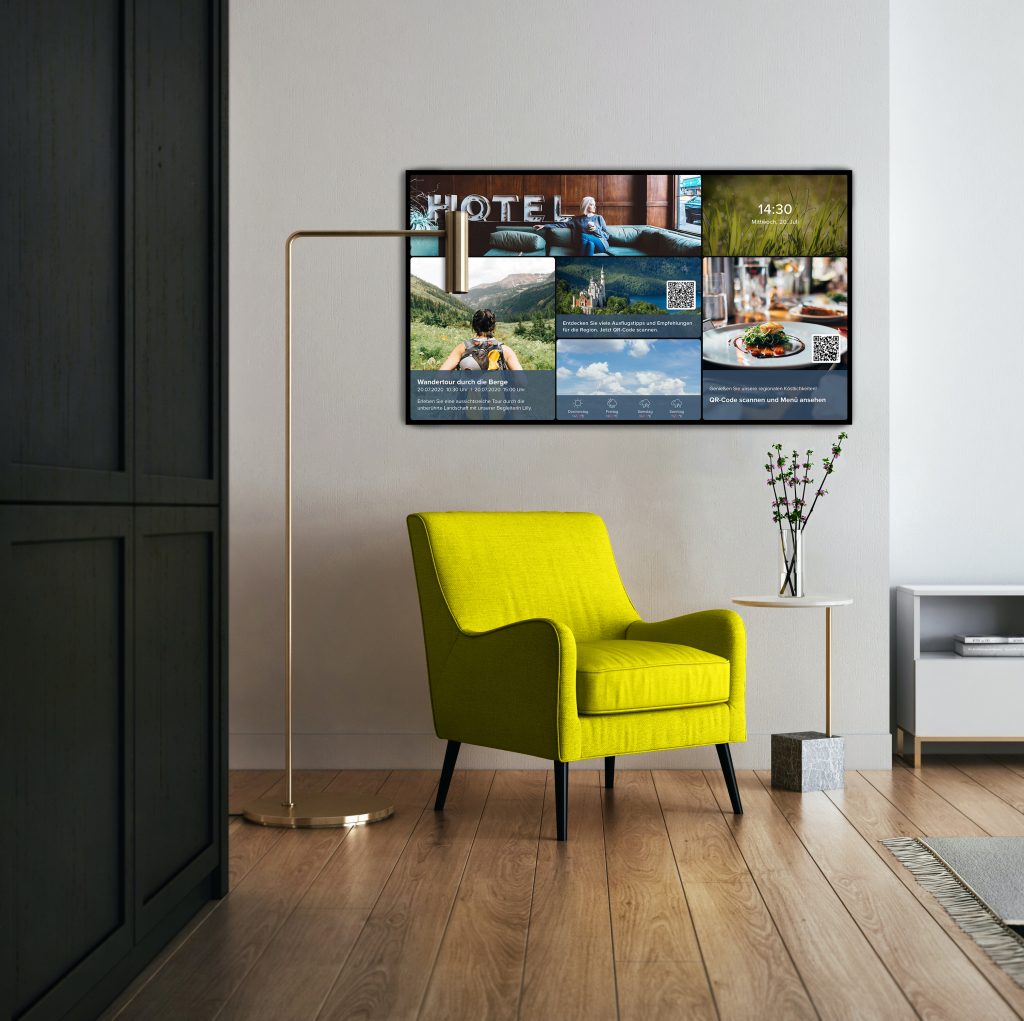 There were also numerous updates and new functions in the Digital Guest Directory, such as a completely paperless option for the digital registration form. With our major update of the Guestfriend app in autumn, we made it more user-friendly: Since then, your guests can find a separate area in the Digital Guest Directory for their chats and submitted booking and reservation forms. They can now also re-read them after submitting. This way, for example, they no longer forget their booked wellness appointment or the time of their table reservation in the restaurant. For the staff, this means: fewer questions to answer and more time for the personal care of the guests!
New design times two — Guestfriend's new clothes
"It's time for a makeover!", we thought to ourselves this year. For this we didn't reach into our wardrobe, but into the toolbox of a web designer instead. The result: since June, our website has been shining in new splendour. The modern design, the revised texts as well as numerous pictures and illustrations bring exactly to the point what Guestfriend and our products are all about. Thanks to the improved navigation on our blog, you now always have the latest posts at a glance and can find the articles that interest you the most even faster. How do you like our fresh design?

The Guestfriend website and blog have been given a refresh in 2021, both visually and in terms of content.
The Guestfriend year in numbers
Numbers are worth a thousand words. That is why we do not want to keep the following insights into our year 2021 from you:
More than 6,500 customers in more than 15 countries
now use our products every day. This year, we noticed particularly clearly that digitalisation in the hotel industry is an important development not only in Germany, but globally. We were able to meet hosts from all over the world: from the Caribbean to New Zealand and from Norway to South Africa. Many of them take care of their guests digitally now, relieve their staff and increase turnover at the same time.
You would like to do so as well? We would be happy to inform you about your possibilities!
4.6 out of 5 stars
is the average rating we receive on Google. If you take a closer look at the reviews, one thing stands out: Our customers especially appreciate the friendly customer service and the great collaboration with Guestfriend. Thank you very much for the great feedback – we are very happy about it!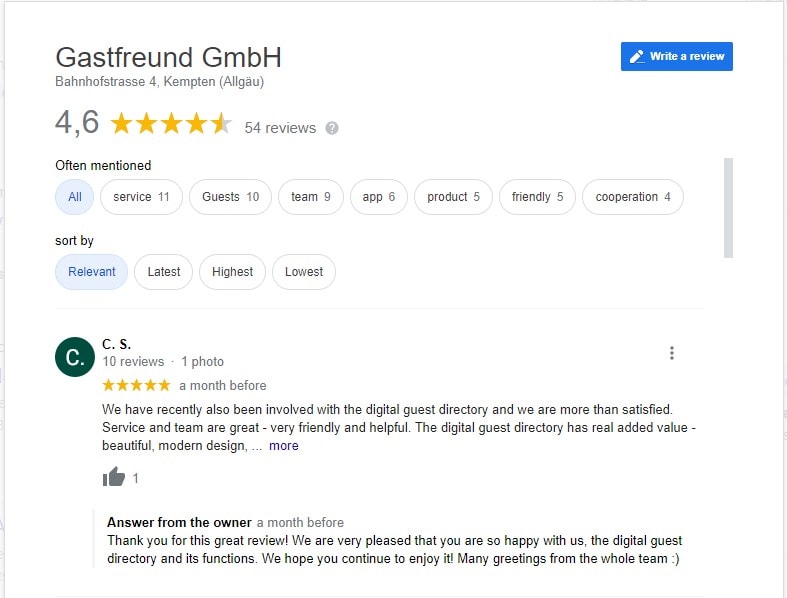 Whether it's praise, suggestions or constructive criticism: your feedback on Google, Facebook or in a personal conversation is always welcome.
23 blog articles
you could read here on the Guestfriend blog this year. These topics were particularly popular:
But not only we ourselves have been busy writing texts: 25 times this year, the press reported about Guestfriend — both online and in print. Among them were some renowned magazines and newspapers. Here you can read some articles from this year's press coverage.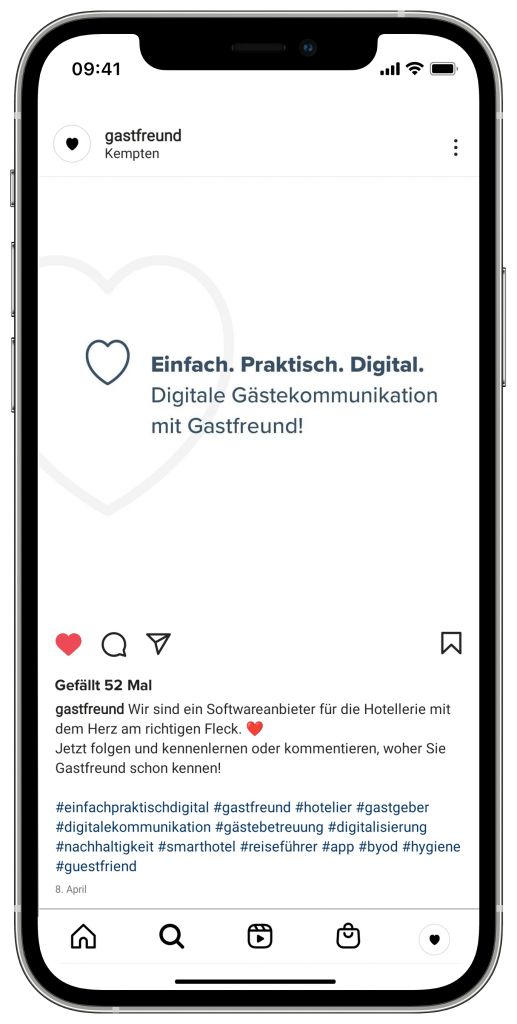 More than 290 posts on social media
we published on Facebook, Instagram and Twitter. Yet we only really took off with our Instagram presence at the beginning of April this year. We are all the more pleased about the many new followers and the close exchange with our customers, but also interested parties on the platform. Feel free to drop by – here you will regularly receive tips and tricks for your digital guest services and information on Guetfriend products.
Around 100 Guestfriends
will we be by the end of 2021. Each of whom puts their heart and soul into ensuring that hosts receive the support they need in their daily lives. By the way: On our website you can learn more about our values, history and the people behind Guestfriend. Take a look!
More than 730,000 minutes or 1.4 years
have we spent in Zoom meetings. We were surprised by this number ourselves! Most of the time we talked to customers and partners. Since we were unfortunately not able to talk to you in person at trade fairs or events again this year, we held various webinars instead. Topics were, for example, digital guest services during the Corona time or the advantages of a hotel app in your very own design. Our joint webinars with the channel manager expert SiteMinder, the impulsforum Hotellerie or regional tourism associations were also a complete success. Thus, we have deepened the cooperation with our partners. Nevertheless, we are already looking forward to the moment when we can exchange ideas with hosts and partners in person again!
Due to distance rules and working from home, the most of our team-internal communication also took place via video calls. Speaking of working from home: Who would have thought that even our pets would support us so energetically doing so?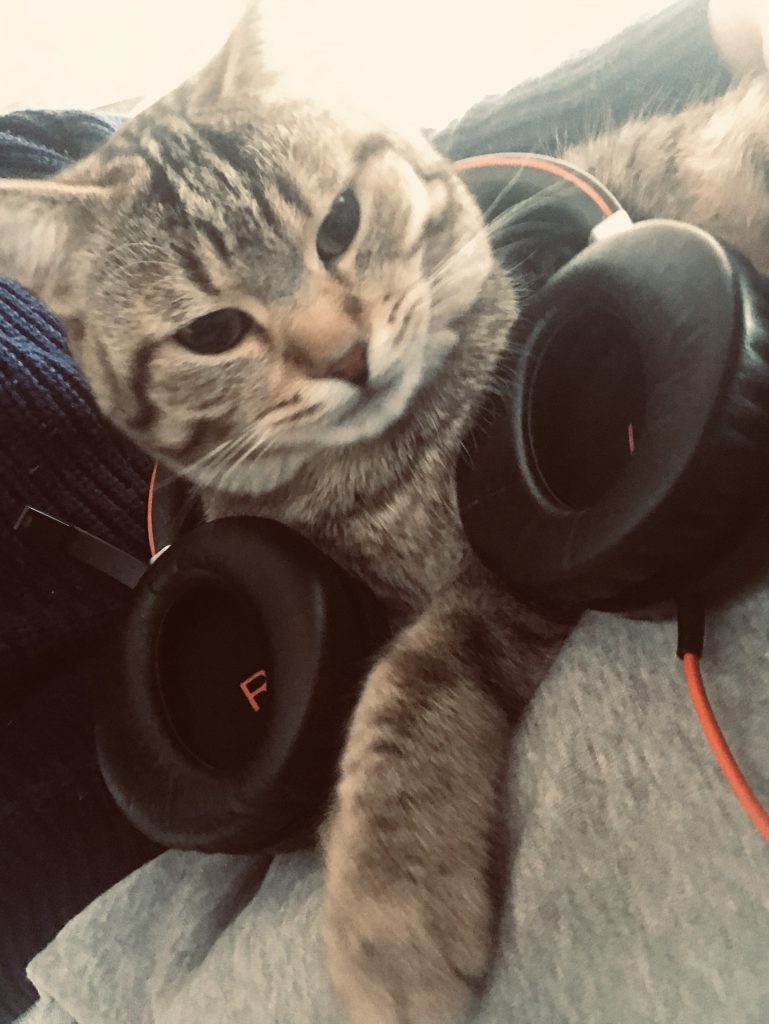 Concentrated at work, even when working from home: Schorsch the cat shows how it's done.
Outlook for the new year
Despite all the challenges, 2021 was a great year. So with a smile on our faces, we get off the roller coaster and collect ourselves for a brief moment. But then we get right back into the queue for the next ride. And this one will be even steeper and more exciting than the last, because in 2022 we're really taking off again!
In the coming months, we will be able to present our new product to you. You will find out more about it soon. A little tip: It will make communication and task management in your team easier. So stay tuned!
Until then:
Happy holidays, good luck in the new year and above all good health!
Your Guestfriend team
info@gastfreund.net | +49 831 930 657-0
This text has been translated automatically.